View background information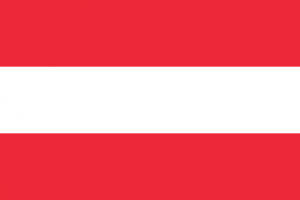 The EASIE data collection takes place every two years. Country data is added to this website as and when it becomes available. The default view is the most recent school year available.
The data is presented in tables, focusing on different aspects of inclusive education. Unless stated otherwise in the notes, the data displayed is from the selected school year.
Where data is not displayed, the following reasons have been given: 'M' for missing data and 'NA' where data is not applicable.
Click on the icon to open a pop-up window containing the data sources and notes.
2016/2017 Data:
Question
ISCED 02
ISCED 1
ISCED 2
ISCED 3
Boys:
Girls:
Total:
Boys:
Girls:
Total:
Boys:
Girls:
Total:
Boys:
Girls:
Total:
1.1 Actual population of children/learners at:

M

M

M

205,815

195,352

401,167

170,831

161,825

332,656

39,286

37,698

76,984

1.2 Children/learners enrolled in all formal educational settings at:

M

M

M

205,815

195,352

401,167

170,831

161,825

332,656

39,286

37,698

76,984

1.3 Children/learners out of formal educational settings at:

M

M

M

M

M

4,520

M

M

8,030

M

M

M

1.4 Children/learners enrolled in mainstream formal educational settings at:

M

M

M

203,818

194,412

398,230

167,732

160,193

327,925

38,582

37,188

75,770

1.5 Children/learners enrolled in mainstream groups/classes for at least 80% of the time at:

M

M

M

203,818

194,412

398,230

167,732

160,193

327,925

38,582

37,188

75,770
Question
4 years
9 years
15 years
17 years
Boys:
Girls:
Total:
Boys:
Girls:
Total:
Boys:
Girls:
Total:
Boys:
Girls:
Total:
2.1 Population aged:

M

M

M

41,546

39,874

81,420

39,286

37,698

76,984

M

M

M

2.2. Children/learners enrolled in all formal educational settings aged:

M

M

M

41,546

39,874

81,420

39,286

37,698

76,984

M

M

M

2.3 Children/learners out of formal education aged:

M

M

M

M

M

M

M

M

M

M

M

M

2.4 Children/learners enrolled in mainstream formal educational settings aged:

M

M

M

41,051

39,627

80,678

38,582

37,188

75,770

M

M

M

2.5 Children/learners enrolled in mainstream groups/classes for at least 80% of the time aged:

M

M

M

41,051

39,627

80,678

38,582

37,188

75,770

M

M

M
Question
ISCED 02
ISCED 1
ISCED 2
ISCED 3
Boys:
Girls:
Total:
Boys:
Girls:
Total:
Boys:
Girls:
Total:
Boys:
Girls:
Total:
3.1 Children/learners with an official decision of SEN in any form of education at:

M

M

M

6,234

3,341

9,575

9,399

5,554

14,953

1,308

933

2,241

3.2 Children/learners with an official decision of SEN educated in mainstream groups/classes for at least 80% of the time at:

M

M

M

4,237

2,401

6,638

6,300

3,922

10,222

604

423

1,027

3.3 Children/learners with an official decision of SEN educated in separate special groups/units/classes in mainstream educational settings at:

M

M

M

M

M

M

M

M

M

M

M

M

3.4 Children/learners with an official decision of SEN educated in separate special (pre)schools at:

M

M

M

1,997

940

2,937

3,099

1,632

4,731

704

510

1,214

3.5 Children/learners with an official decision of SEN educated in non-formal education at:

M

M

M

M

M

M

M

M

M

M

M

M

3.6 Children/learners with an official decision of SEN out of any form of education:

M

M

M

M

M

M

M

M

M

M

M

M