View background information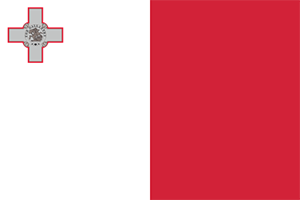 Since 2020, the EASIE data collection has taken place annually. Before 2020, it took place every two years. The default view below is the most recent school year available.
The data is presented in tables, focusing on different aspects of inclusive education. Unless stated otherwise in the notes, the data displayed is from the selected school year.
Click on the icon in the data tables to open a pop-up window containing the data sources and notes.
The Country Report presents the indicator tables, which are generated from the data in the data tables. The HTML versions of the Country Reports on the webpage are accessible; the PDF downloads are automatically generated and may not be fully accessible. To view the Country Report, click the 'View Country Report' button below.
In all tables, where data is not displayed, the following reasons have been given: 'M' for missing data, 'NA' where data is not applicable, and 'NC' where indicators cannot be calculated.
The 'Background Information' questionnaires are completed to give context to the data in the data tables. You can download the background information for the 2012/2013, 2014/2015 and 2016/2017 datasets as PDFs. For all other datasets, use the drop-down menu below.
2019/2020 Data:
Question
ISCED 02
ISCED 1
ISCED 2
ISCED 3
Boys:
Girls:
Total:
Boys:
Girls:
Total:
Boys:
Girls:
Total:
Boys:
Girls:
Total:
1.1 Actual population of children/learners in the typical ISCED age ranges

7,683

6,993

14,676

14,313

13,454

27,767

4,458

4,038

8,496

4,648

6,268

12,816

1.2 All children/learners enrolled in any form of recognised education

NA

NA

9,819

NA

NA

27,035

NA

NA

8,769

NA

NA

12,661

1.3 All children/learners enrolled in mainstream (pre-)schools

NA

NA

9,819

NA

NA

26,969

NA

NA

8,769

NA

NA

12,605

1.3a All children/learners educated with their peers in mainstream groups/classes for 80% or more of the time

NA

NA

9,819

NA

NA

26,969

NA

NA

8,769

NA

NA

12,605

1.3b All children/learners educated in separate groups/classes, spending less than 80% of the time with their peers in mainstream groups/classes

NA

NA

NA

NA

NA

NA

NA

NA

NA

NA

NA

NA

1.4 All children/learners educated outside of mainstream (pre-)schools

NA

NA

NA

NA

NA

66

NA

NA

NA

NA

NA

56

1.4a All children/learners educated in separate special (pre-)schools or units organised by the ministry of education

NA

NA

NA

NA

NA

66

NA

NA

NA

NA

NA

56

1.4b All children/learners educated in separate special (pre-)schools or units organised by other sectors/ministries

NA

NA

NA

NA

NA

NA

NA

NA

NA

NA

NA

NA

1.4c All children/learners educated in other recognised forms of alternative education

NA

NA

NA

NA

NA

NA

NA

NA

NA

NA

NA

NA

1.4d All children/learners educated in recognised forms of home schooling

NA

NA

NA

NA

NA

NA

NA

NA

NA

NA

NA

NA

1.5 All children/learners who should, by law, be in some form of recognised education, but who are out of any form of recognised education.

NA

NA

NA

NA

NA

NA

NA

NA

NA

NA

NA

NA
Question
ISCED 02
ISCED 1
ISCED 2
ISCED 3
Boys:
Girls:
Total:
Boys:
Girls:
Total:
Boys:
Girls:
Total:
Boys:
Girls:
Total:
2.1 Actual population of children/learners with an official decision of SEN in the typical ISCED age ranges

104

84

188

1,498

449

1,947

61

148

209

480

147

627

2.2 All children/learners with an official decision of SEN in any recognised form of education

104

84

188

1,498

449

1,947

61

148

209

480

147

627

2.3 All children/learners with an official decision of SEN educated in mainstream (pre-)schools

104

84

188

NA

NA

1,881

NA

NA

209

NA

NA

571

2.3a All children/learners with an official decision of SEN educated with their peers in mainstream groups/classes for 80% or more of the time

104

84

188

NA

NA

1,881

NA

NA

209

NA

NA

571

2.3b All children/learners with an official decision of SEN educated in separate groups/classes, spending less than 80% of the time with their peers in mainstream groups/classes

NA

NA

NA

NA

NA

NA

NA

NA

NA

NA

NA

NA

2.4 All children/learners with an official decision of SEN educated outside of mainstream (pre-)schools

NA

NA

NA

NA

NA

66

NA

NA

NA

NA

NA

56

2.4a All children/learners with an official decision of SEN educated in separate special (pre-)schools or units organised by the ministry of education

NA

NA

NA

NA

NA

66

NA

NA

NA

NA

NA

56

2.4b All children/learners with an official decision of SEN educated in separate special (pre-)schools or units organised by other sectors/ministries

NA

NA

NA

NA

NA

NA

NA

NA

NA

NA

NA

NA

2.4c All children/learners with an official decision of SEN educated in other recognised forms of alternative education

NA

NA

NA

NA

NA

NA

NA

NA

NA

NA

NA

NA

2.4d All children/learners with an official decision of SEN educated in recognised forms of home schooling

NA

NA

NA

NA

NA

NA

NA

NA

NA

NA

NA

NA

2.5 All children/learners with an official decision of SEN who should, by law, be in some form of recognised education, but who are out of any form of recognised education

NA

NA

NA

NA

NA

NA

NA

NA

NA

NA

NA

NA