The third 'Accessible Europe: ICT 4 All' forum will take place virtually on 23–25 March. The forum is organised by the International Telecommunication Union (ITU) and the European Commission as part of the Portuguese Presidency of the Council of the European Union.
Accessible Europe events take place in the framework of the Regional Initiative for Europe on 'Accessibility, affordability and skills development for all'. They aim to bridge the digital divide and allow everyone – including people with disabilities and other specific needs – to develop their digital skills and to take advantage of information and communication technology (ICT).
The 2021 event will welcome over 35 speakers from institutions across Europe, including government ministries and telecommunications, disability and accessibility organisations. Sessions will include discussions on the European vision for ICT in general and more specifically for people with disabilities, and digital accessibility standards and solutions.
Several sessions will focus on digital solutions to the COVID-19 pandemic. Agency representatives Amanda Watkins and Marta Presmanes will take part in a session entitled 'COVID Response and Recovery: Making the future of education inclusive of persons with disabilities'. The speakers will focus on how the pandemic highlighted the importance of digital tools in education, and the challenges of building digital education that is inclusive of people with disabilities after the pandemic.
The event will take place in English with live captioning and sign language interpretation. To find out more and to watch a video of the event, visit the event webpage.
The ITU also recently launched a new report, 'ICT accessibility assessment for the Europe region'. The report explores digital accessibility for people with disabilities and assesses the implementation of ICT laws and regulations across Europe. The report is available to download on the ITU website.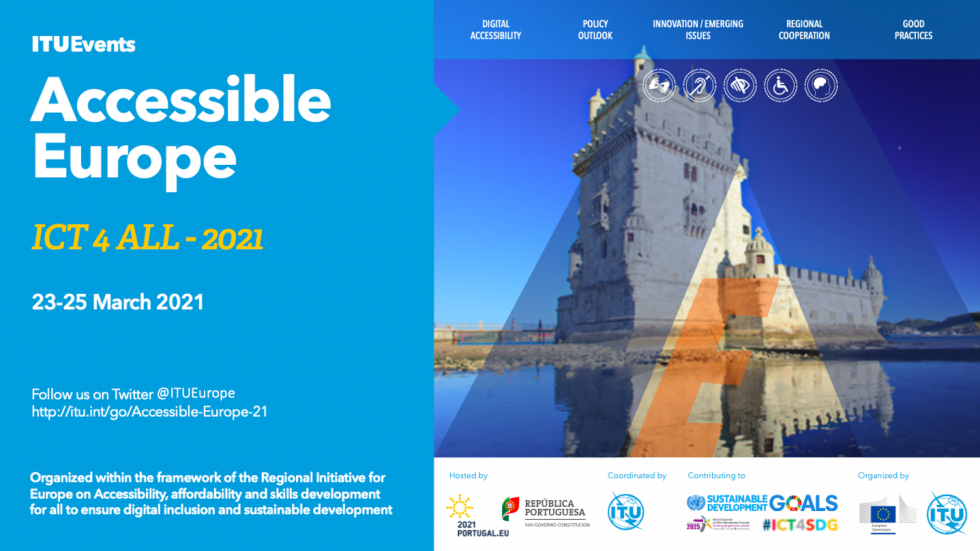 information and communication technology