The Agency's recommendations for inclusive education were presented at a national conference which took place on 16 February 2018 at the Centre of Education Development in Warsaw, Poland.
The conference aimed to establish inclusive education as the first and essential step towards effective social inclusion. The presentations of the Agency's projects and activities from the past 20 years provided an international perspective. Conference participants watched a video about the Agency and key recommendations.
The Agency's activities aim to improve inclusive education policy and practice in its member countries. Poland is one of the Agency's 31 member countries and it is working towards improving its inclusive education system.
The conference was the launch event of a one-year project which includes a series of practice trainings related to inclusive education, each dedicated to different stages of education.
The event consisted of two thematic blocks. The first started with the presentation of the Agency, as well as recommendations arising from various Agency projects. Representatives from the Ministry of National Education talked about Poland's inclusive education policy and presented relevant research results.
The second block was run by practitioners: teachers, psychologists and head teachers. They shared their experiences of how inclusion has been implemented in schools. They pointed out that a positive school climate and a supportive head teacher and school staff have a very significant role.
At the end of the conference, conclusions were presented. In order to meet different learners' needs and provide effective support and quality education for each one in accessible and friendly surroundings, teachers and school staff must co-operate and support each other, and they must continuously develop their skills in order to work with diverse groups.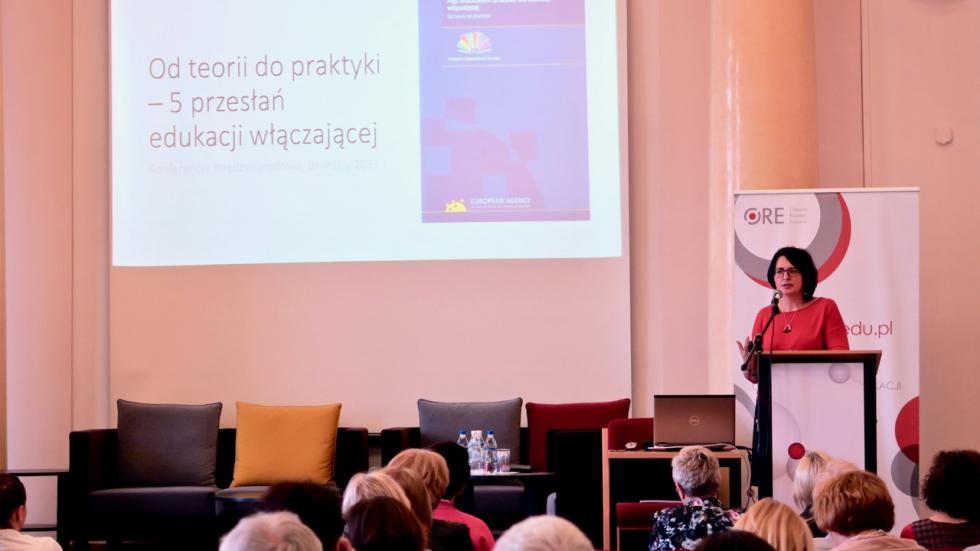 lifelong learning
policy analysis
teacher education