On 5–6 March 2019, the Polish Ministry of National Education (MEN) and the Agency held a conference in Warsaw to present the final recommendations from the Agency's work under the Structural Reform Support Programme (SRSP). This marked the end of the first phase of the project, which began in 2018 when the European Commission Structural Reform Support Service (SRSS) contracted the Agency to provide technical support to the MEN in improving Poland's inclusive education system.
The analysis conducted by the Agency aimed to identify the education system's strengths and challenges. It also aimed to propose recommendations, taking into account national priorities, that would serve as a guide for developing a more inclusive education system in Poland.
Anna Zalewska, Poland's Minister of National Education, opened the conference. She reiterated the MEN's commitment to working towards legislative reform of the education system. Geraldine Mahieu, Head of Unit at the SRSS, described the SRSP and how the project came to be, emphasising that it was driven by the MEN as a national priority. She pointed out that the shift towards inclusive education reflects good practice and recommendations at European level. The Agency's Director, Cor J.W. Meijer, discussed inclusive education in European countries, while Amanda Watkins and Victoria Soriano presented the final recommendations. Filomena Pereira, from Portugal's Ministry of Education, provided information about her country's policy framework, initiatives and implementation strategy for inclusive education. Joanna Wilewska, Director of the MEN Inclusive Education Department, was the conference moderator.
The conference also included workshops with stakeholders from the MEN, the Ministry of Science and Higher Education, the Centre for Education Development and members of the MEN's expert team for developing a new model of inclusive education. MEN officials, the representative of the European Commission's SRSS, key stakeholders and participants in workshop discussions debated the 16 recommendations and four priority actions proposed by the Agency.
The next step of the Agency's work in Poland is to support the project's second phase – proposals for legislative reform for inclusive education – which will be based on the final recommendations.
A video of the conference held in Warsaw on 5 March 2019 is available here in Polish with Polish Sign Language interpretation. This short animation video also highlights how inclusion in education is a priority in Poland.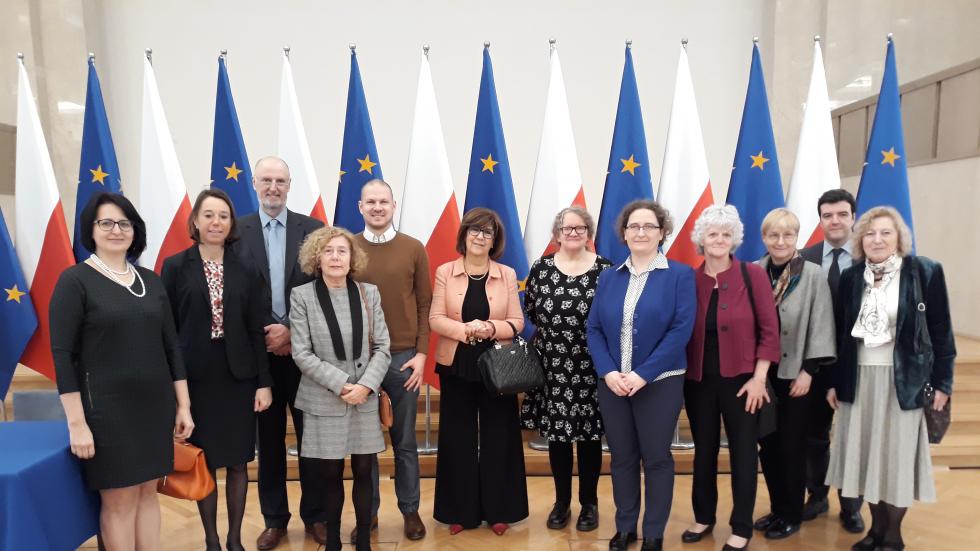 country policy review
individual country support
international co-operation
policy analysis