On 19–20 April 2018, the Agency participated in Educate to Create: from Digital Consumers to Digital Creators, an event under the Bulgarian Presidency of the Council of the European Union. It took place in Sofia, Bulgaria, and was co-organised by the Bulgarian Ministry of Education and Science and the European Commission's Directorate-General for Education, Youth, Sport and Culture.
The conference focused on the priorities of increasing digital skills and competence levels across Europe and supporting young people in using technologies for creativity, knowledge building and effective, efficient learning. During presentations and workshops, the participants examined the 'ecosystem' around learners, which includes teacher training, support for organisations, co-operation with industry, and non-formal education.
The approximately 300 participants included policy-makers, educators, students, innovators, the business sector, researchers and non-governmental organisation representatives.
The Agency's focus
The Agency contributed to the panel during the plenary session entitled Digital inclusion – digital creativity skills and competences for all learners. Its input focused on the importance of ensuring equity in access – and an accessible infrastructure – for all learners, specifically those who may have special educational needs and/or disabilities.
Agency representative and Assistant Director, Ms Amanda Watkins, highlighted that meeting the needs of such learners is an aspect of digital inclusion that must not be forgotten.
Ms Watkins pointed out that digital technologies have huge potential to meet the individual – and often complex – learning requirements that learners with special educational needs and/or disabilities may have. However, inaccessible technology can exacerbate needs and widen the digital divide. She concluded that ensuring genuine equality of digital opportunity can foster social inclusion.
Conference outcomes
An important outcome of the conference is the Sofia Call for Action on Digital Skills and Education. The final document emphasises the issue of accessibility. The call presented jointly by the Bulgarian Ministry and the European Commission now has a strong focus on accessibility and all learners.
For more information about this event, visit the Educate to Create conference website.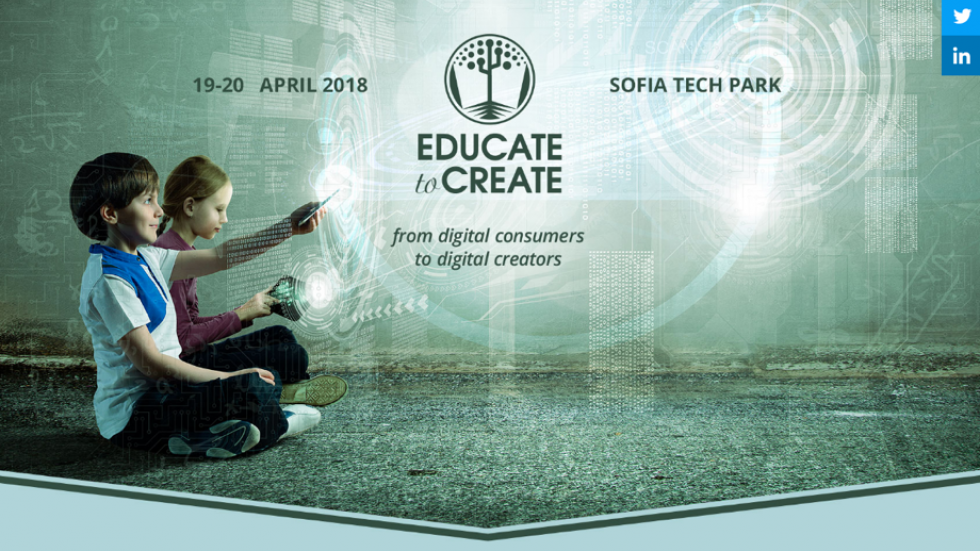 information accessibility
information and communication technology
lifelong learning
social inclusion