The Inclusive Early Childhood Education (IECE) conference took place on 1–2 November 2017 in Lisbon, Portugal. The Agency organised this event in co-operation with the General-Directorate of Education, Ministry of Education and Science, Portugal.
The conference aimed to highlight and present the project's main outcomes:
the focus on inclusion outcomes (belongingness, engagement, learning);
the Ecosystem Model of Inclusive Early Childhood Education;
the Self-Reflection Tool to improve the inclusiveness of the early childhood education environment.
Some 180 participants attended the conference. These included project experts, Agency country representatives and Portuguese experts, as well as speakers from international organisations and European institutions.
The conference programme consisted of panel presentations in plenary and parallel workshop sessions where participants discussed key project themes and explored in depth how to use the Ecosystem Model of IECE and the Self-Reflection Tool.
The conference was closed by the Agency's Chair, Ana Magraner, together with Ana Sofia Antunes, Secretary of State for Inclusion of People with Disabilities, Portugal, and João Costa, Secretary of State of Education, Portugal.
The conference presentations and materials will be available on the project web area.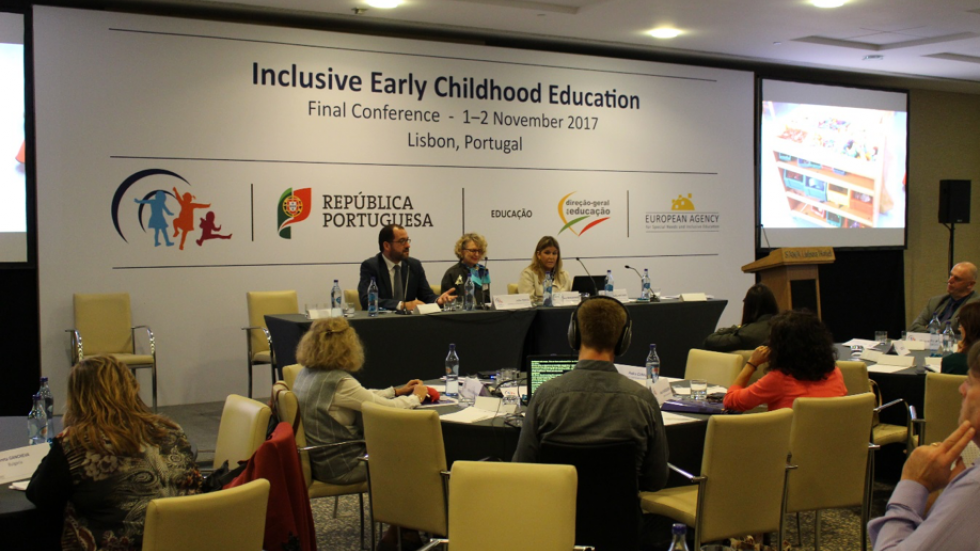 early childhood education