21 November, 2016
'When all children, regardless of their differences, are educated together, everyone benefits,' emphasised Mr Tibor Navracsics, Commissioner for Education, Culture, Youth and Sport. He was delivering the opening speech at the seminar on inclusive education for learners with disabilities, which took place in the European Parliament in Brussels on 16 November 2016. The Commissioner stated that schools must cater for all learners, and that technologies can play a huge role in making knowledge and learning accessible for everyone.
The event was organised by Ádám Kósa MEP, in co-operation with Helga Stevens MEP, Silvia Costa MEP and the European Agency for Special Needs and Inclusive Education.
In a first panel, the Commissioner, members from the European Parliament, the UN Committee on the Rights of Persons with Disabilities, the European Disability Forum and the Agency discussed how European and international policies support inclusive education.
Mr Kósa highlighted the fundamental importance of the United Nations Convention on the Rights of Persons with Disabilities (2006), as well as the role of technologies in providing reasonable accommodation for individuals with disabilities. Ms Silvia Costa referred to the Paris Declaration on Promoting Citizenship and the common values of freedom, tolerance and non-discrimination through education (2015). In her speech, she advised against labelling, and called for greater commitment to ensuring mobility, participation and equal opportunities in society for people with disabilities.
Ms Helga Stevens pointed out that education is the key to ensuring independent living for people with disabilities.
Mr László G. Lovászy, representative from the UN Committee on the Rights of Persons with Disabilities, said that the UN convention is about 'ensuring choices and chances'. Mr Lovászy expressed his hope for a future where everybody, including people with disabilities, will have fully individualised and much more efficient support with smart technologies.
Agency Representative Board members from Italy, Estonia and Scotland presented examples of implementation of inclusive policies at national level in a second panel. Ministry representatives from each of the three countries described the current situation and challenges they have been facing. Mr Cor J.W. Meijer, Agency Director, concluded that there are very clear policy goals in these countries, as well as a strong need to develop teacher-training programmes that prepare teachers to cope with the variety of learners in their schools and classrooms.
The speakers of the third panel, entitled How the Technology Industry Supports Inclusive Education, were representatives from Apple, Microsoft and Samsung.
Industry representatives emphasised that accessibility is considered a human right. Inclusive design is more efficient and more economical. The speakers agreed that technology can play a critical role in fostering independent living, which can ensure dignity and empowerment for people with disabilities.
Accessibility starts from the design stage, which means that people with disabilities can create, design or programme these technologies. Accessible information in the form of accessible documents and learning materials ensures the inclusion of all learners. Cloud sharing was mentioned as being a useful tool in an inclusive classroom. With respect to future developments, the technology industry speakers pointed out that the use of virtual reality and augmented reality in inclusive education represents a major – and still largely unexplored – opportunity.
The Seminar Report
Following the 'Inclusive Education for Learners with Disabilities' event at the European Parliament, Commissioner Tibor Navracsics reinforced his commitment to strengthen inclusive mainstream education and expressed his support for the Agency's work.
The seminar report Reflections and Messages: A policy and technology perspective is available for download.
This report discusses inclusion from different perspectives: what progress has been made, what support there is at European and international levels, how countries are implementing inclusive policies and how technology provides a valuable support for inclusive education.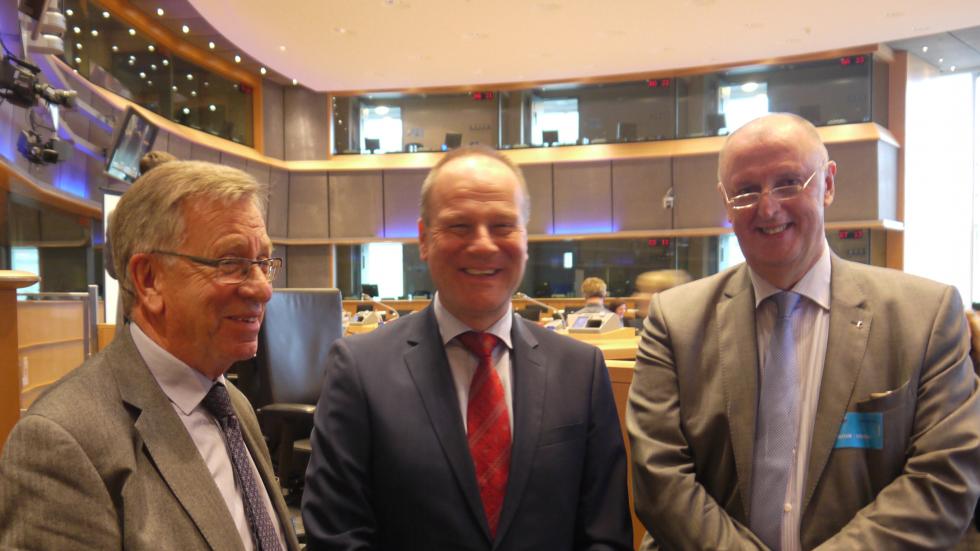 information accessibility
information and communication technology
international co-operation
policy analysis