Spain joined the Agency in 1996. Use the links below to access the details of Spain's national contacts, to find out more about its system for inclusive education and to explore publications, country data, projects and news relating to Spain.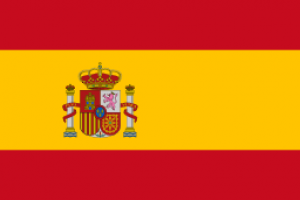 Data text overview
The Country Report presents the indicator tables, which are generated from the data in the data tables. The HTML versions of the Country Reports on the webpage are accessible; the PDF downloads are automatically generated and may not be fully accessible. To view the Country Report, click the 'View Country Report' button below.
In all tables, where data is not displayed, the following reasons have been given: 'M' for missing data, 'NA' where data is not applicable, and 'NC' where indicators cannot be calculated.
The 'Background Information' questionnaires are completed to give context to the data in the data tables. You can download the background information for the 2012/2013, 2014/2015 and 2016/2017 datasets as PDFs. For all other datasets, use the drop-down menu below.