Every year, the 'New Technologies in Education' conference and education fair in Belgrade, Serbia, is an opportunity to meet passionate educators, innovators, enthusiasts and stakeholders in education from the whole world.
The Agency was invited to contribute to this event with a policy and a practice session, entitled:
Policies to support ICTs for Inclusive Education – A human rights perspective and
A path to accessible learning – practical solutions for practitioners and organisations.
Agency representatives highlighted that one of the key elements for providing equal opportunities for learning is for all learners to have equal access to the information relevant for learning. The right for all to access information is anchored in the United Nations Convention on the Rights of People with Disabilities. The policy presentation emphasised why it is no longer a question if we should make accessible ICTs available for all learners, but a question of how.
The practical session focused on how can we make the learning experience more accessible for all. A useful tool to achieve this is the Guidelines for Accessible Information. This is an open source tool available in 26 languages which offer accessibility guidelines for text, image, audio and video based information.
The conference and education fair took place between 9 and 11 February, organised in partnership with the British Embassy in Belgrade, Social Inclusion and Poverty Reduction Unit, Ministry of Education, Science and Technological Development, Ministry of Trade, Tourism and Telecommunications, Center for the Promotion of Science, Serbian Chamber of Commerce, and other partners. 6,500 participants, including 180 speakers, were registered for the event. The conference was also streamed live on the British Council website.
The conference videos are available on YouTube, with Serbian translation.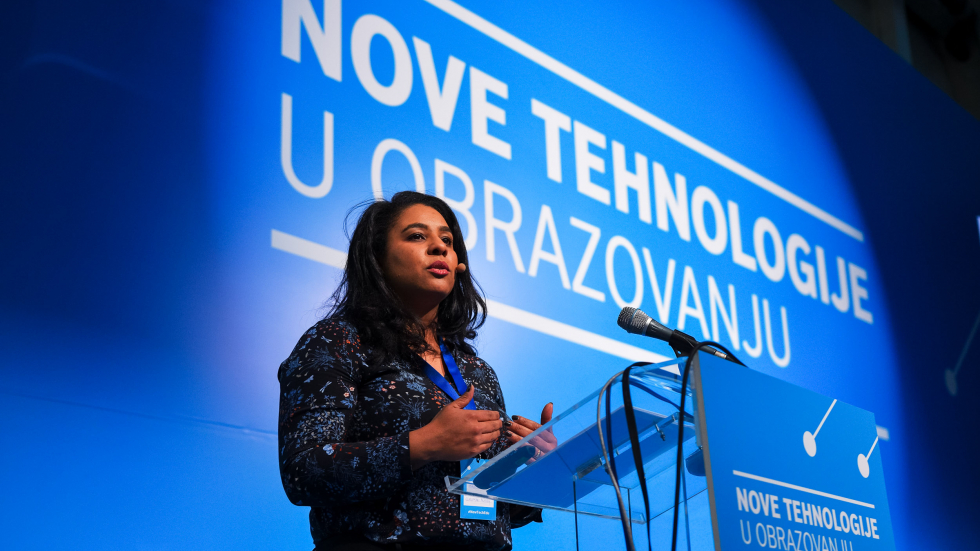 information accessibility
information and communication technology
lifelong learning