The United Nations Partnership to Promote the Rights of Persons with Disabilities (UNPRPD) is a unique collaborative effort to advance disability rights around the world. Within this framework, Uganda's Ministry of Education and Sports has been working with the United Nations Educational, Scientific and Cultural Organization (UNESCO) Regional Office for Eastern Africa to develop policy guidance on the use of Information and Communication Technologies (ICTs) in education for people with disabilities.
One element of this guidance has been developed by the Agency working in collaboration with the UNESCO Eastern Africa Office and stakeholders in Uganda, which takes the form of an Annex to be included in the Ugandan policy on Special Needs and Inclusive Education. The Model Policy for Inclusive ICTs in Education for Persons with Disabilities – developed in 2014 by UNESCO and the Global Initiative for Inclusive ICTs (G3ict) in collaboration with the Agency – was used as a framework when drafting the Annex and the associated materials. The work aims to support the learning of people living with disabilities in Uganda. It has involved analysing existing ICT and disability policy documents from different countries – including a number of African states – to identify learning points for a policy for Uganda. The Annex also contains a framework for a national implementation strategy, which is a detailed roadmap for achieving the policy vision, mission and objectives outlined.
The Annex was developed based on a series of previous relevant work, including the Model Policy for Inclusive ICTs in Education for Persons with Disabilities, the outcomes of the November 2014 conference on the Role of ICTs for Persons with Disabilities, and the UNESCO ICT Competency Framework for Teachers.
The work has also drawn on the Agency's extensive knowledge base regarding the use of ICTs in education, notably the ICT for Inclusion and the ICT for Information Accessibility in Learning projects.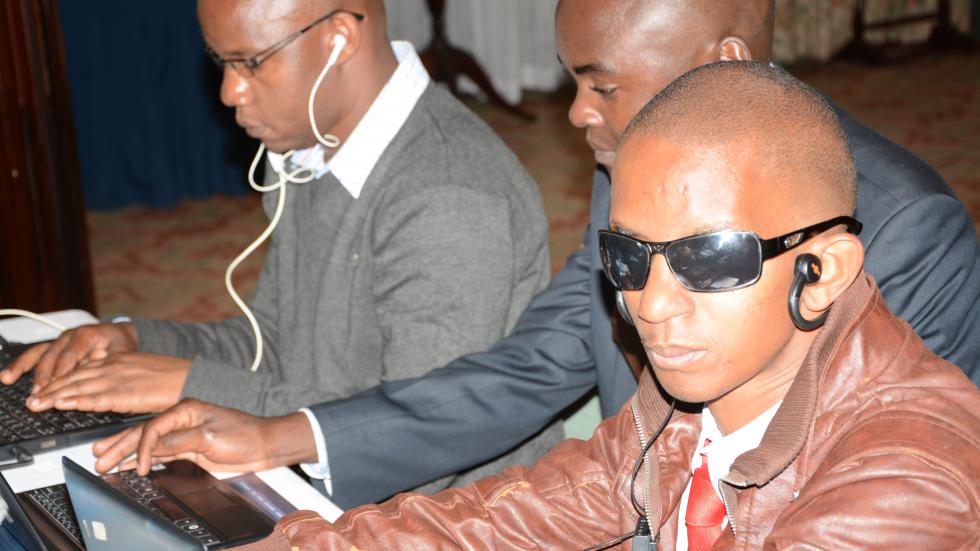 information accessibility
information and communication technology