The Financing Policies for Inclusive Education Systems (FPIES) project was presented as an example of successful policy co-operation and exchange work between countries at a conference last week. The event was organised by the Bulgarian Presidency of the Council of the European Union (the Council), in co-operation with the Agency.
The event entitled Towards a European Education Area: Promoting Common Values and Inclusive Education took place on 21 June 2018 in Brussels. The conference aimed to promote the topic of inclusive education in line with the Council conclusions on moving towards a European Education Area, which EU education ministers adopted on 22 May 2018.
Representatives of various European education ministries gathered together at the conference, along with policy-makers from the European Commission, Members of the European Parliament and stakeholders in the education sector. On behalf of the Bulgarian presidency Ms Denitsa Sacheva, Bulgarian Deputy Minister for Education and Science, opened the conference, while Tibor Navracsics, European Commissioner for Education, Culture, Youth and Sport, joined the discussion via a video message.
The FPIES project is a partnership project between the Agency and colleagues from the Ministries of Education in Italy, Lithuania, Netherlands, Norway, Portugal and Slovenia. The premise of the FPIES project is that policy-makers across different European countries recognise that funding mechanisms are a critical lever in reducing disparity in education. The overall goal has been to develop outputs with policy makers, for policy makers.
Alen Kofol, representative of the Slovenian Ministry of Education and Sport said that trans-national co-operation is a critical factor in ensuring policy-relevant outcomes. He stated that the FPIES project is an example of fruitful co-operation among countries. Mr Kofol described the methodology underpinning the FPIES project as peer-learning approach, which has the potential to facilitate self-review and experience exchange among participating countries:
With this project we have found a lot of key issues for financing inclusive education systems. … We had the opportunity to exchange thoughts, opportunities, speak about our fears and our challenges. … From my policy maker perspective, this project is a good example of supporting policy change, for promoting common values and inclusive education.
For more information about the FPIES project visit the project web area.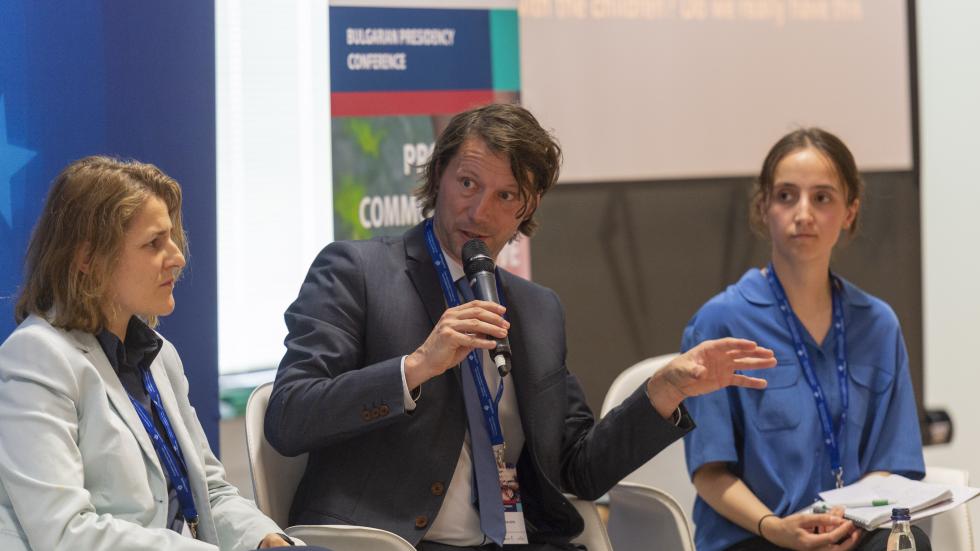 compulsory education
country policy review
financing
policy analysis