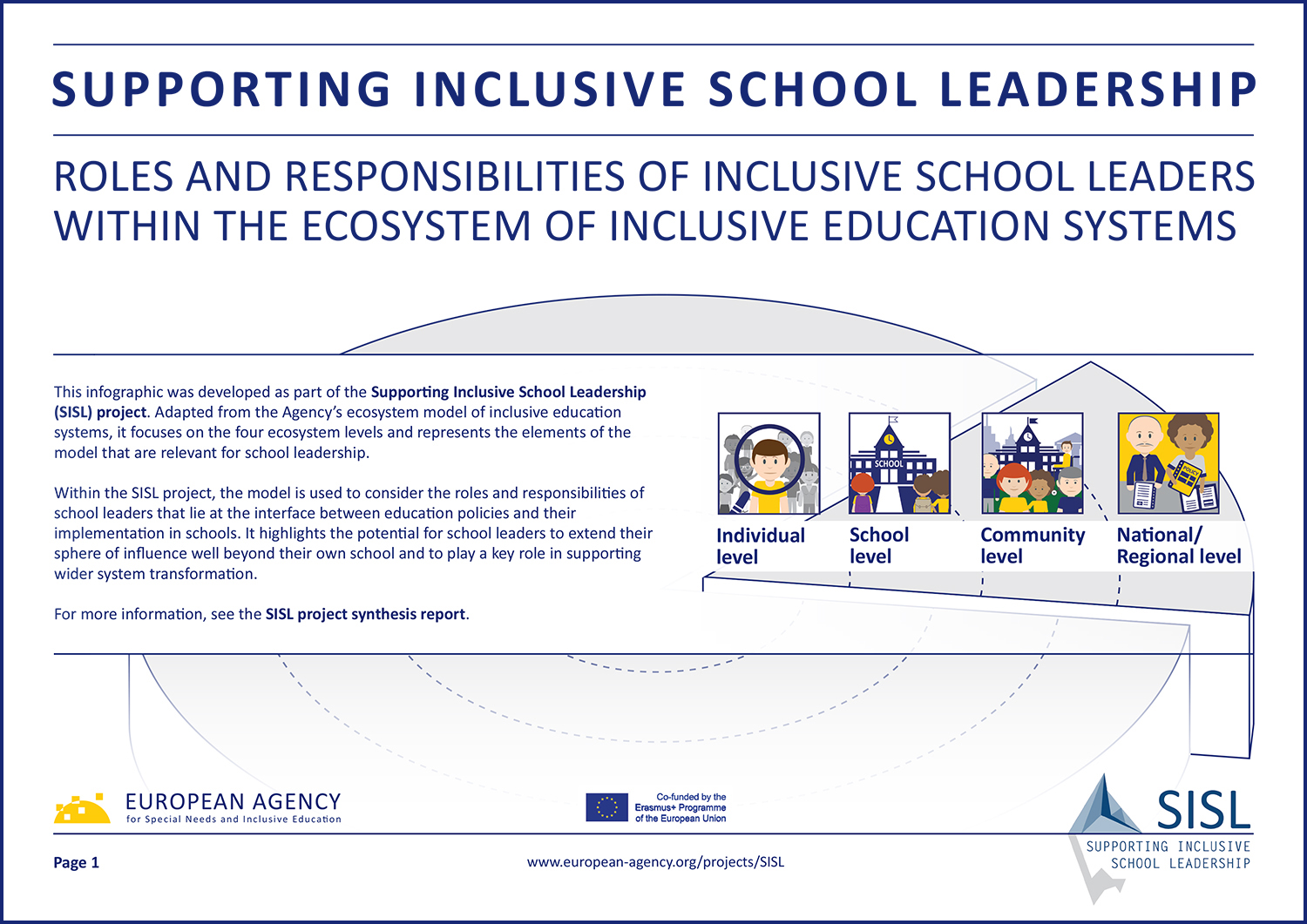 This six-page infographic was developed as part of the Supporting Inclusive School Leadership (SISL) project. Adapted from the Agency's ecosystem model of inclusive education systems, it focuses on the four ecosystem levels and represents the elements of the model that are relevant for school leadership.
Within the SISL project, the model is used to consider the roles and responsibilities of school leaders that lie at the interface between education policies and their implementation in schools. It highlights the potential for school leaders to extend their sphere of influence well beyond their own school and to play a key role in supporting wider system transformation.
For more information, see the SISL project synthesis report.
Download this infographic below and share it using the Agency's hashtag: #EASNIE