This area contains Multimedia materials including key messages, Agency presentations and links to videos from the Agency YouTube channel.
Agency Director Cor J. W. Meijer takes part in a panel discussion on 'Inclusion and Equity in and for Sustainable Development Goal 4 (SDG4)' at the UNESCO International Forum on Inclusion and Equity in Education in Cali, Colombia in September 2019.
The Forum provided a platform for debate and a place to share innovative policies, programmes and practices in inclusive education and review the progress made in policy and practice since the Salamanca Statement was adopted in 1994. At the end of the Forum, participants reaffirmed their commitment to equity and inclusion in education in a new statement of intent, the Cali Commitment to equity and inclusion in education.
The Swedish Minister of Education, Anna Ekström, opens the Agency Bi-annual Meeting in Stockholm, Sweden, in May 2019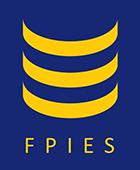 Financing Policies for Inclusive - Final Outcomes
Over the three year project period, a range of materials and outputs have been developed in collaboration with the partners. 
Our ultimate vision for inclusive education systems is to ensure that all learners of any age are provided with meaningful, high-quality educational opportunities in their local community, alongside their friends and peers.
The subtitles for this video are available in 25 languages. If subtitles do not appear automatically, you can enable them by clicking the rectangular 'CC' icon at the bottom of the video. Then click the gear icon next to it to access the settings menu. In this menu, there is an option to select a 'Subtitles/CC' language. Here you can select your language.