This area contains Multimedia materials including key messages, Agency presentations and links to videos from the Agency YouTube channel.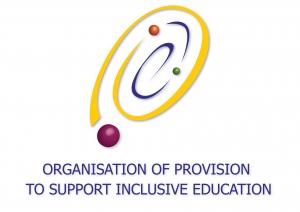 Organisation of Provision to Support Inclusive Education
The OoP project (2011 – 2014) set out to address the question: 
How are systems of provision organised to meet the needs of learners (identified as having disabilities under the UN Convention on the Rights of Persons with Disabilities) in inclusive settings within the compulsory school sector?
Accessible Information Provision for Lifelong Learning i-access project
This is a presentation of the i-access project which ran from March 2011 to February 2012, aiming to raise awareness on the issues surrounding accessible information provision for lifelong learning in order to facilitate positive developments towards accessible information provision.
The Agency's Raising the Achievement of All Learners in Inclusive Education project (2014–2017) aims to provide evidence of effective practice in raising achievement and building the capacity of schools and communities to include and support all learners.
Agency Director Cor J.W. Meijer and former Agency Chair Per Ch Gunnvall present the European Agency for Special Needs and inclusive Education. We are an independent organisation that acts as a platform for collaboration for the ministries of education in our member countries.