This area contains Multimedia materials including key messages, Agency presentations and links to videos from the Agency YouTube channel.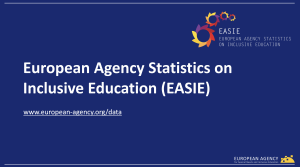 European Agency Statistics on Inclusive Education (EASIE) 2020 Presentation
This presentation summarises the latest findings and updates about EASIE data collection, which will take place annually from 2020 onwards. 
Agency Director Cor J. W. Meijer takes part in a panel discussion on 'Inclusion and Equity in and for Sustainable Development Goal 4 (SDG4)' at the UNESCO International Forum on Inclusion and Equity in Education in Cali, Colombia in September 2019.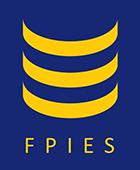 Financing Policies for Inclusive - Final Outcomes
Our ultimate vision for inclusive education systems is to ensure that all learners of any age are provided with meaningful, high-quality educational opportunities in their local community, alongside their friends and peers.